Make managing your properties easy, effortless, and affordable
Managing your own properties is not an easy job. Let us take the stress, guess work, and trouble out of managing properties.
By taking our job seriously, we keep your rentals in great condition and at a competitive price!
Are you looking for a new place to live? See what properties we have available!
Hop on your computer and in just a few minutes, your rent is paid! You can also schedule a payment in advance so your rent is paid automatically.
We offer everything related to property management. Contact us today for a free consultation.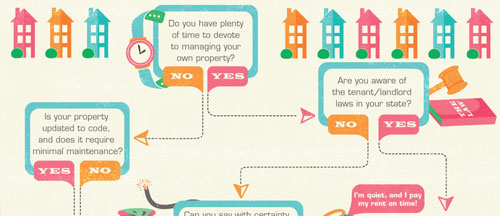 If you have been asking yourself whether it is time to hire a professional management company to care for your property, we have a helpful flow chart that helps to answer the question.
» Click here, or on the graphic to the right.